Agora Trust Ltd is domiciled in Anguilla and is currently operating with a restricted trust license issued under the Trust Companies and Offshore Banking Act, R.S.A. c.T60 by the Anguilla Financial Services Commission.
It is currently registered with the IRS under two GIIN numbers:
1PY72K.00000.SP.660
VW6CNR.99999.SL.660
Agora Trust Ltd offers the professionalism and customer service that you have come to expect in your on-shore service providers.  More importantly, it an offshore provider which offers true investment diversification and long term wealth management – without trying to sell you a new idea every day.  Long term wealth management requires long term, diversified planning – including jurisdictional diversity.
Agora Trust and it's directors – Professionals you can count on
All the good laws in the world won't mean anything without a trusted partner in your asset protection strategies.  Gordon and Carlyle are all leaders in their fields and as regulated persons have to adhere to strict rules enforced by the Anguillian authorities.
Gordon Haave, CFA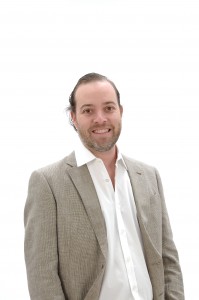 Gordon Haave, CFA is the Managing Director of Agora Trust Ltd where he pioneered the practice of jurisdictional diversification. He has an economics degree from Columbia College of Columbia University and also an MBA from the University of Oklahoma.  He is a Chartered Financial Analyst. He has served as the Vice-President of a domestic and international family of hedge funds with over $300 million under management.  He's worked in Corporate Finance at Devon Energy where he managed a $1 billion fixed income portfolio and more importantly, served as the Chief Investment Officer of Investrust, N.A. a $2 billion trust company and simultaneously as the Director of the Investment and Consulting group of Assets Services Company, an investment consulting company with over $4 billion under advisement. Gordon is himself an entrepreneur, and is one of the founders and formerly the President of Raydar International, an international constructing and contracting firm, and was the CFO of Raydar & Associates, a U.S defense contracting company.   In addition to the United States he has resided in Kenya, Panama, Albania, Poland and Switzerland and has appeared on CNBC and been quoted in the New York Times and the Chicago Tribune.
Carlyle Rogers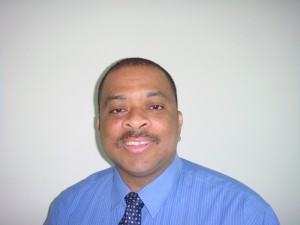 Carlyle K Rogers is a barrister by profession having studied law in London at Queen Mary and Westfield College, University of London, where he obtained an LLB (Hons) degree and with the University of London (International Programme) from which he obtained an LLM degree in Corporate and Commercial Law. He completed the Professional Legal Studies Course (the Bar) in Auckland, New Zealand at the College of Law, studied Legal Ethics with the College of Law in New South Wales, Australia and is admitted to the New Zealand High Court. He completed the Legal Education Certificate (LEC) at the Hugh Wooding Law School in Trinidad and is admitted as a barrister of the Eastern Caribbean Supreme Court in Anguilla, St. Kitts and Nevis and BVI. Prior to his legal studies, he completed an Associates of Arts degree in Business Management and a Bachelors of Arts (Summa Cum Laude) degree in Business Administration (Finance) from the University of the Virgin Islands. He was also awarded an MBA degree in Finance from the City University Business School (now the Cass Business School) in London where he studied as a Commonwealth Scholar. He held the position of Deputy Director of the Anguilla Financial Services Commission, previously the Financial Services Department of the Ministry of Finance, from 1999 – 2006 where he was responsible for assisting in regulating the financial services industry.
Mr. Rogers has published and presented many papers concerning the Financial Services industry in Anguilla and in general including "Establishing a hedge fund in Anguilla," "Anguilla: An innovative captive domicile" and "The Protected Cell Company – a unique corporate vehicle of which Anguilla is justly proud." He is regular contributor to Offshore Investment magazine and the Cayman Financial Review.